Single Stream Recycling for Laundry
Single Stream Recycling is an automated sorting process designed to handle non-hazardous items from your kitchen, bathroom, laundry room, office and mailbox. The recyclables are then collected and transported to a material recovery facility where they are sorted and processed.
Plastic Bottles, Jugs and Tubs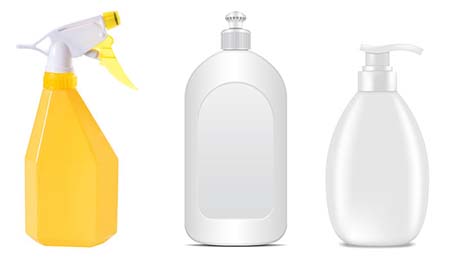 Plastic Spray and Pump Bottles
Empty spray and pump bottles that contained non-hazardous household cleaning products. Pumps and caps can be left on.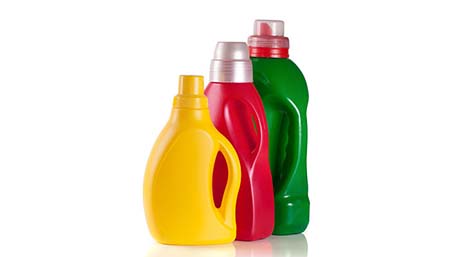 Plastic Detergent, Softener, Bleach Jugs
Empty and rinse jugs and recycle with the cap left on.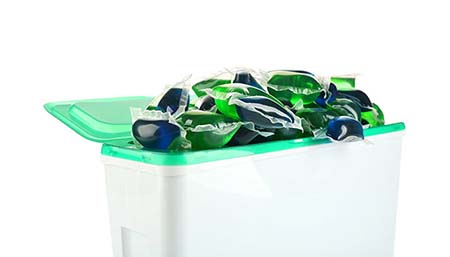 Plastic Detergent Tubs
Clean and dry plastic tubs with lid can be recycled.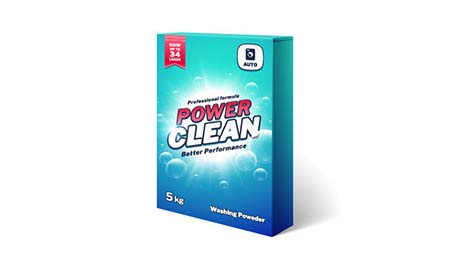 Cardboard Detergent Boxes
Empty and flatten.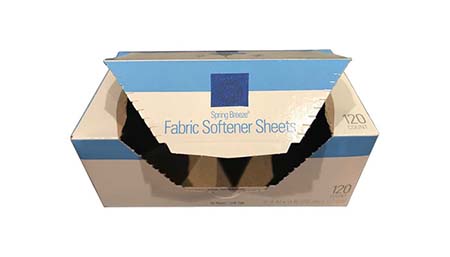 Cardboard Dryer Sheet Boxes
Empty and flatten.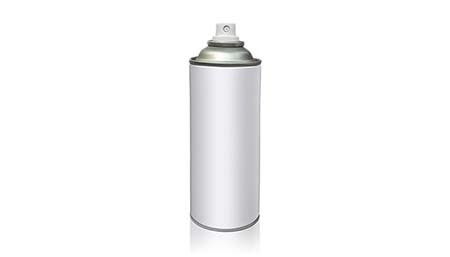 Metal Spray Cans
Empty cans from starch and other non-hazardous cleaners. Leave lid on.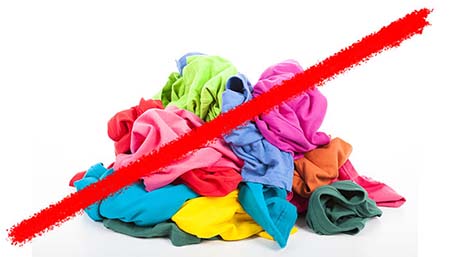 No Clothing and Fabric
Clothing and fabrics cannot be recycled in the single stream process. They tangle up the sorting equipment. Donate clothing to a local charity or thrift shop.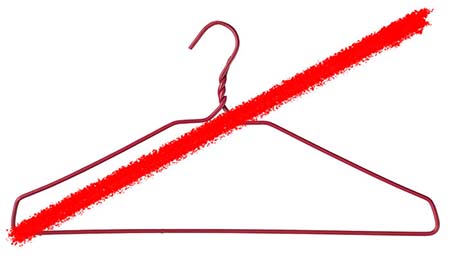 No Hangers
Both metal and plastic clothes hangers will tangle in the sorting equipment and shut machinery down. See the Recyclopedia for other recycling options.
Recycling Options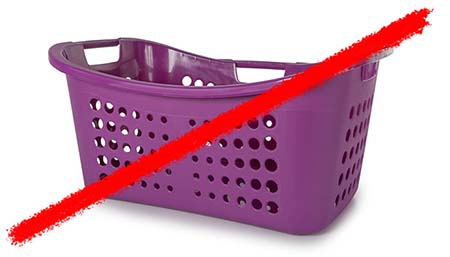 No Laundry Baskets
Laundry baskets are not recyclable in the single stream process. They are too bulky for the equipment.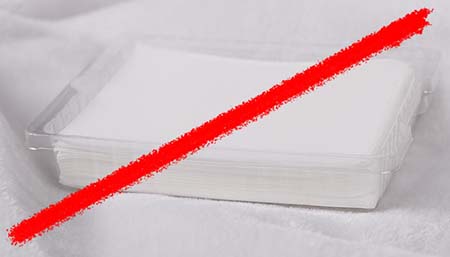 No Dryer Sheets
Dryer sheets are not made from a recyclable material.