Frequently Asked Questions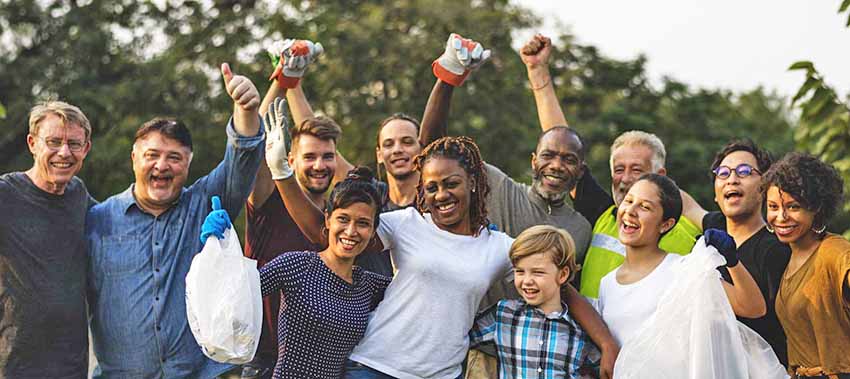 Brevard County's Brevardians Responding as Volunteers (BRAVE) Program has volunteer and internship positions available.
Do you have to be a certain age to volunteer?
We abide by Child Labor Laws, meaning if you're not an adult yet but you still want to get involved, we have some restrictions. The minimum age is 14. If you are under 18 years old, you must have written permission from a parent or legal guardian to volunteer or intern with Brevard County. Some opportunities might have other restrictions.
Do you take COVID Precautions?
The benefits of volunteering are no secret and in the time of COVID-19, getting involved looks a little different. With social distancing measures and safety protocols in place, we might not have as many opportunities as we have had in the past. We follow CDC guidelines and supply optional face masks, hand sanitizer, and we social distance.
Do you have internships?
Preparing students for meaningful employment is one of the BRAVE program's most important goals. We want to help shape the future workforce, support the community, and establish a diverse talent pipeline. Being an intern can help students to make a clear connection between classroom activities, and it can help us to reduce recruitment and training costs.
Anyone interested in an internship should have their school Internship Coordinator contact the Brevard County BRAVE Volunteer Coordinator at (321) 633‐2031 or email BRAVE@BrevardFL.gov. We also work with:
Military members transitioning to the civilian workforce
501 (c) entities seeking to assist their clients gain work skills
Career Source Brevard to help with their job training initiatives
Do you have paid internships?
Most of our internships are unpaid; however, in 2021, we expanded our internship program to include a limited amount of paid internships. Please check our Current Openings and/or contact the BRAVE Volunteer Coordinator at (321) 633‐2031 or email BRAVE@BrevardFL.gov for more information.
I don't know what I want to do!
Check out our department opportunities. If you see something that interests you, please submit your BRAVE application packet to the BRAVE Volunteer Coordinator at (321) 633‐2031 or email BRAVE@BrevardFL.gov.
Did your research and ready to get involved?
Filling out the volunteer paperwork is the first step in turning your talents and skills into a positive action for your community.
To get an application:
Download the BRAVE application packet, or
Call the BRAVE Volunteer Coordinator at (321) 633-2031, or
Email the BRAVE Volunteer Coordinator at BRAVE@BrevardFl.gov, or
Visit our office to pick up an application: 2725 Judge Fran Jamieson Way, Bldg B, Room 209, Viera, FL 32940
Send your application packet to us by email, mail, or hand deliver it to address listed above.
I sent in my application. Now what?
After we receive your application, we will review it and attempt to match you with an opportunity. If selected for a matching opportunity, we will call you for a phone screening and/or an interview. If selected for a volunteer or internship position, we will need to do a background check. Background screenings are required for all applicants (volunteers, interns, and employees) being considered for a position within County government. In addition, if your assignment requires driving, a driver license check is conducted, and you will have to complete a driver safety course.