Hours of operation: Monday through Sunday, day use only.
The Micco Scrub Sanctuary protects 1322 acres of Brevard's remaining scrubby flatwoods and mesic flatwoods habitat. This mosaic of seasonal marshes and dry flatwoods shelters many indigenous species of plants and animals that cannot be found anywhere else in the county. The long trails running through the Micco Scrub Sanctuary give hikers many chances to spot wildlife.
Acquired in partnership with the State of Florida.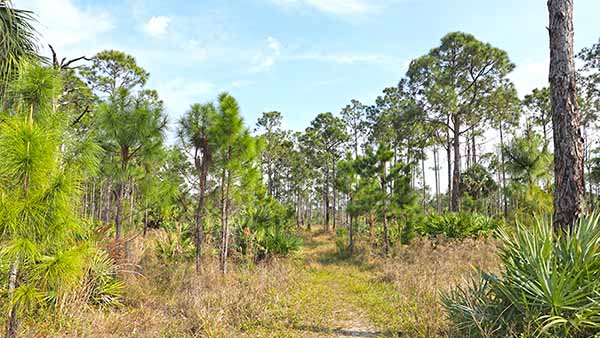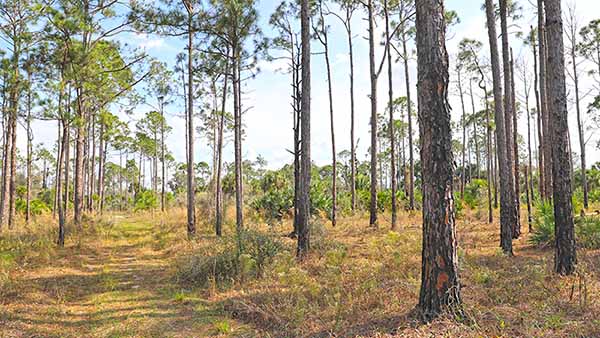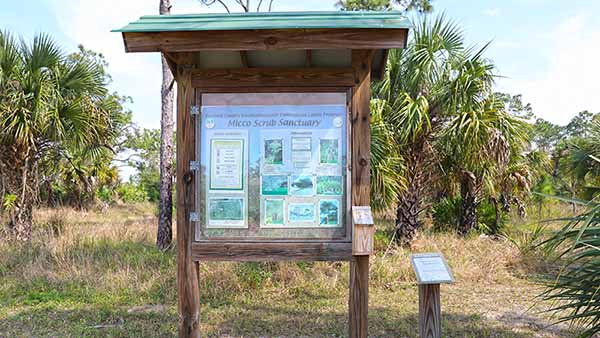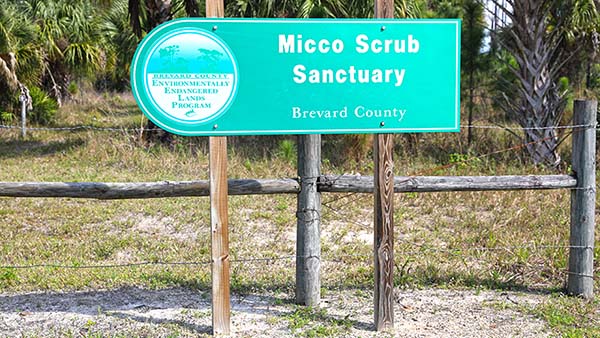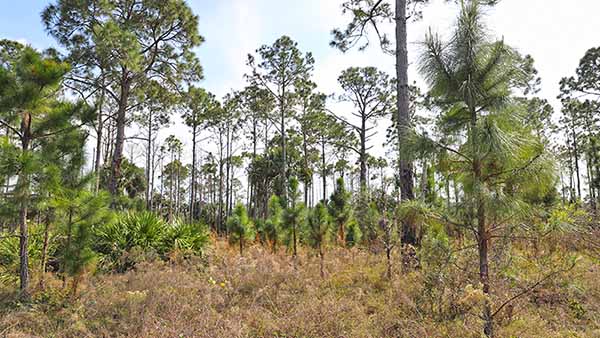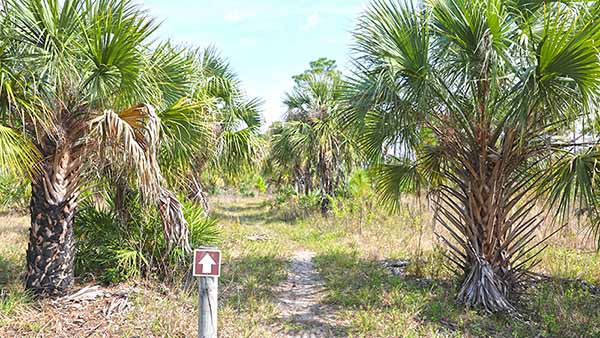 Stay on the trail for personal safety and protection of the natural environment.
Removal of plants, animals, archaeological, or cultural resources is prohibited.
Do not feed, disturb, or harm wildlife.
Pets, smoking, alcohol, and motorized vehicles are prohibited. No Hunting allowed.
Find a Sanctuary