Sams House at Pine Island Conservation Area
Hours of operation: Closed Monday. Tuesday through Sunday, 9:00 AM to 5:00 PM.
From Ice Age animals to Native Americans to early pioneers, Pine Island Conservation Area has a rich history. Mastodon tusks, pottery sherds, and 19th century farm tools found on site help piece together the story of this special place.
Come inside the oldest standing home in Brevard County, the 1875 Sams family cabin. Travel back in time here and along the paved trail where interactive exhibits highlight Pine Island's many past inhabitants.
Enjoy hiking, biking, horseback riding, fishing, canoeing, and kayaking through five different habitats and over six miles of trails. Wading birds, bald eagles, alligators, manatees, and bobcats are just a few of the animals that you may see. The Environmentally Endangered Lands Program and the St. Johns River Water Management District jointly own this over 880-acre site.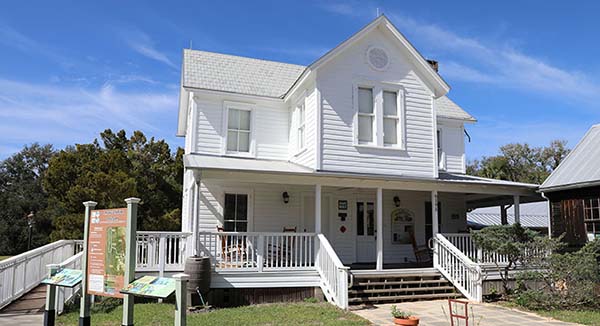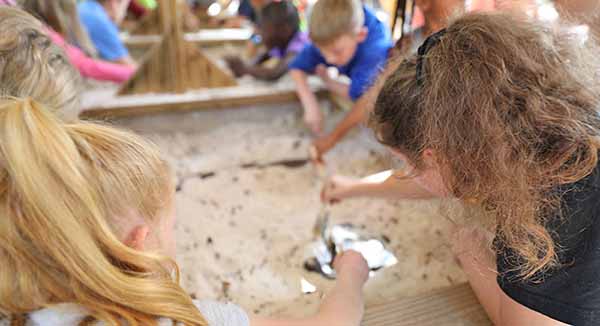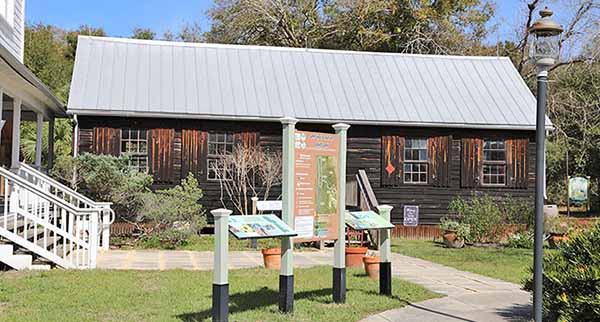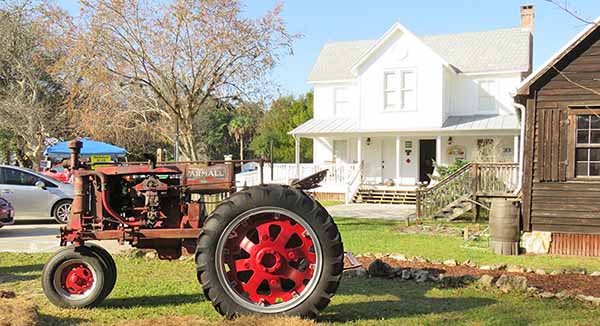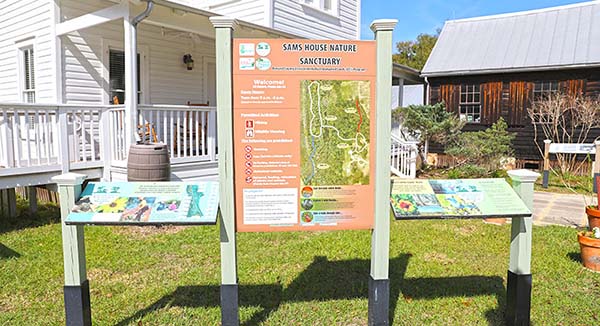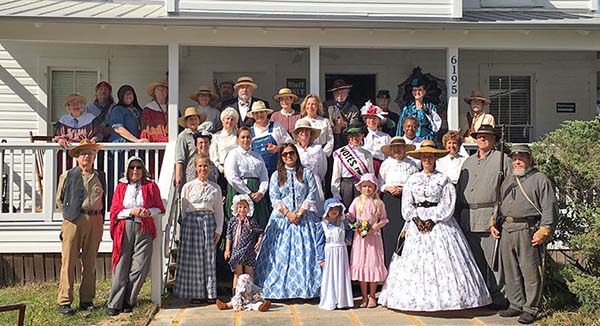 Primitive Youth Group Camping
Sams House at Pine Island Conservation Area Educational Resources
Sams House at Pine Island FREE School Study Trips
Study Trips run from 10:00 AM to 1:00 PM
Grades VPK-K "Little Pioneers" Become a Pioneer for a Day! Explore Brevard County's oldest standing home and experience how people used the land to survive through hands on activities. 2 hours including lunch break
Grades 1-2 "Nature Pioneers": Explore the wild world of Florida! Discover what life was like for Florida pioneers by visiting Brevard's oldest standing home (the 1875 Sams cabin) and take time exploring the wildlife sanctuary to see how the native plants and animals have impacted us all. 3 hours including lunch break.
Grades 3-4 "Florida's Diverse History and Ecosystems": Go back in time to Florida's beginnings and sift for fossils, explore a Native American village, learn how to throw spears using an atlatl, see inside the 1875 Sams cabin, and explore the surrounding woods. 3 hours including lunch break.
Grade 5 "Investigating Ecosystems": Spend time focusing on Native Americans and how they used resources from the land and lagoon. Through water quality testing and exploration of Pine Island's habitats, students will also learn how present-day Floridians are impacting the lagoon ecosystem today. 3 hours including lunch break
Grades 6 "Earth Science and Ecology": Understand the dynamic systems of the earth through explorations into the soils, water, and habitats of the Pine Island Conservation Area. 3 hours including lunch break.
Homeschool Programs
All programs can be one or two hours in length.
Choose from: Pioneers, Ice Age, Native Americans, Fires in Florida, Gopher Tortoises, Tracks and Scat and many more.
To Schedule Your Group and for a complete list of topics call (321) 449-4720, or Alexandra Schilling
Sams House at Pine Island
6195 N. Tropical Trail
Merritt Island, FL 32953
Open Tuesday through Sunday, from 9:00 AM to 5:00 PM.
Volunteer Opportunities at Sams House at Pine Island Conservation Area
Are you interested in history and nature? Want to make new friends? Volunteers are essential to the Sams House at Pine Island. Join in the fun while you help preserve this Historic Site and Conservation Area for the future.
There are many ways you can become involved and share your talents...
Greeter
Study Trip Guide
Sanctuary Preservation
History Garden
Children's/Family Programs
Guided Hikes
Special Events
Community Outreach
Administrative
...the possibilities are endless!
Requirements - A smile, willingness to learn, love of history and nature, and desire to give back to the community! If this sounds like you, please contact us to find out more about volunteering.
Contact Alexandra Schilling, Tuesdays - Sundays, (321) 449-4720, for more information!
View Newsletters by Month:
Find a Sanctuary