This wooded 3.8-acre community river park in a neighborhood environment features a paved walkway leading to a sheltered fishing pier featuring a beautiful view of the Indian River. A small pavilion with 1 grill, picnic tables with 1 grill, restrooms, benches, a shaded playground and an open grassy area make this park ideal for impromptu family picnics.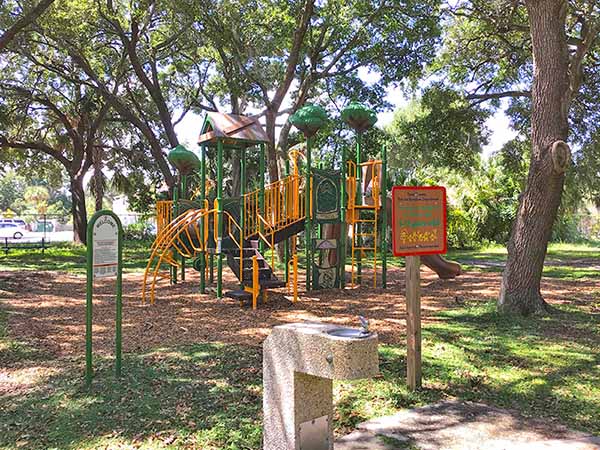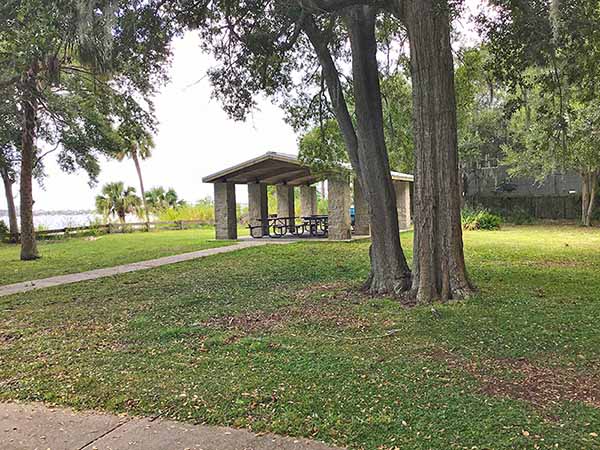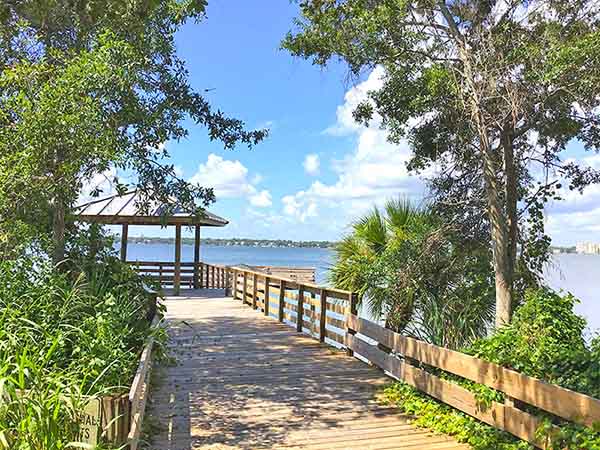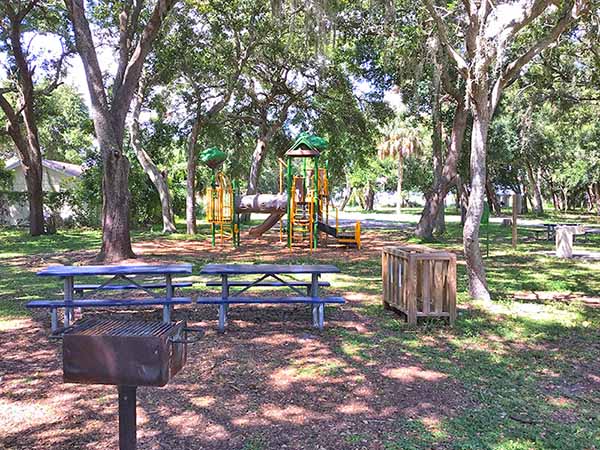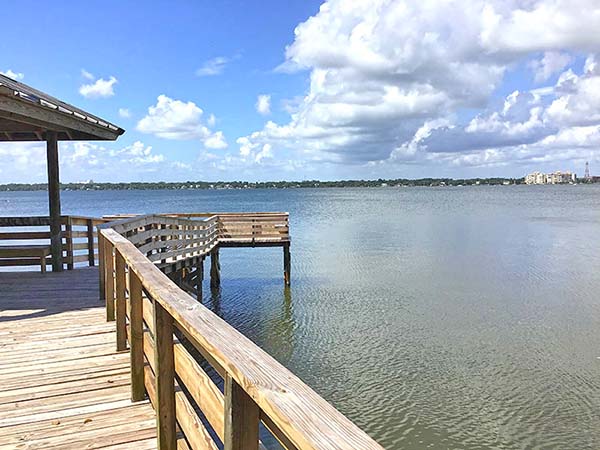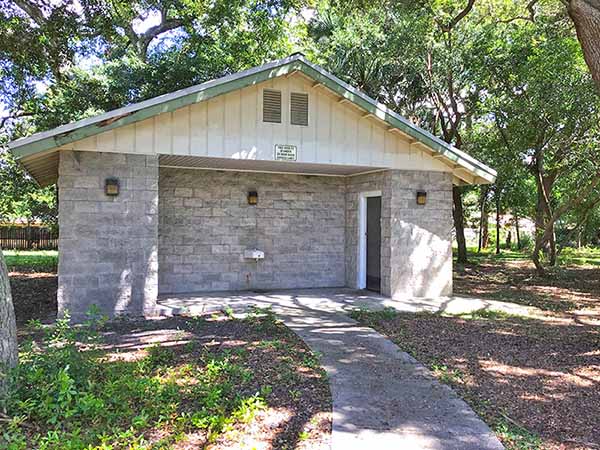 Playground
Restroom
1 - 'Osteen Park Pavilion' 560 sq. ft. with 5 tables and 1 grill
7 Picnic Tables
1 - 75' Fishing Pier with Shelter
Additional fees may apply for water, electricity, serving areas and kitchens. For additional information please call (321) 633-1871.
Find a Park