Titusville Veterans Memorial Fishing Pier
This 5.00 acre 2 pier landscape is located on 2 A. Max Brewer Memorial Parkway in North Titusville, linking it to Merritt Island. Gives access to the Indian River Lagoon. Nice and calm area area for good crabbing, fishing and shrimping around the shoreline. A great place for walks, watching launches and site seeing. Restrooms and parking are open and available to the public. If you ever get hungry, Pier 220 Sea Food and Grill restaurant is located at this site as well.
Park Open For Launches
Park and restrooms will stay open to the public when a launch is scheduled after normal hours.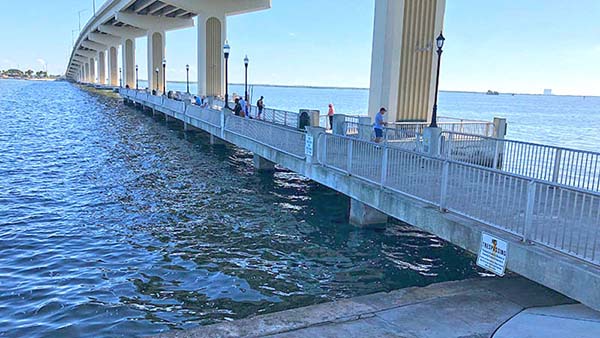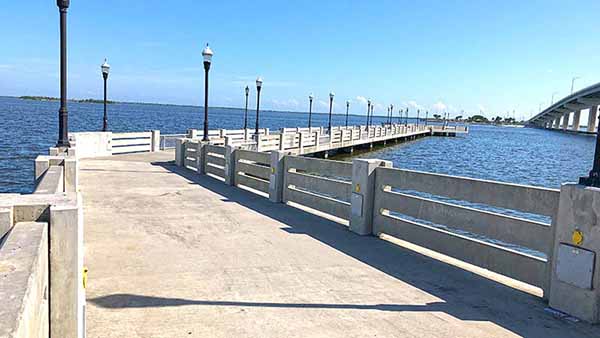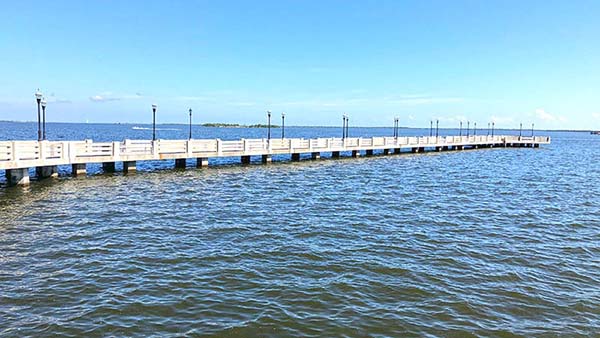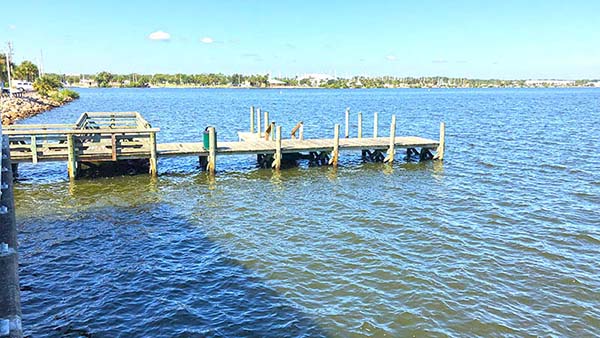 Restroom
River Fishing and shrimping from the 540' pier
300' Catwalks
Find a Park