Located on the west side of Banana River Drive just south of Kelly Park-East, this 40.93-acre community park offers multi-use fields with concession facility, a boardwalk and small fishing pier on a 2.48-acre brackish lake, and paved walkway around the park perimeter. The playground, basketball court, restrooms, drinking fountain, pavilion and 3 grills add convenience for organized youth athletics at this park.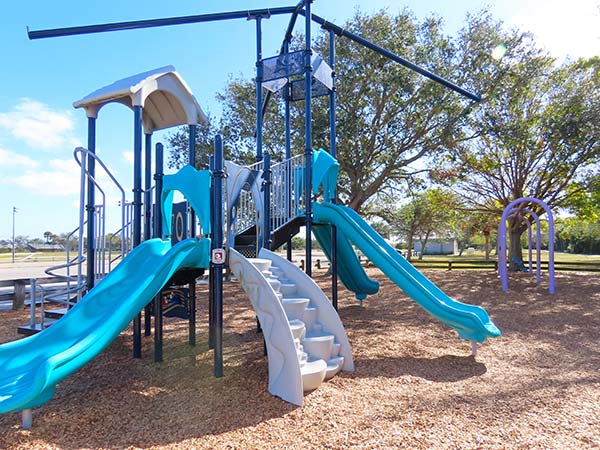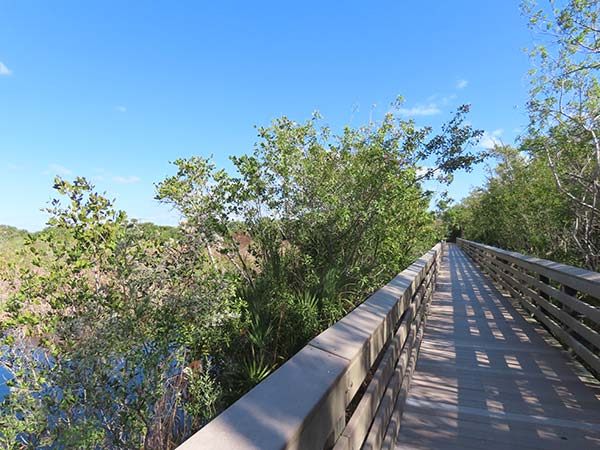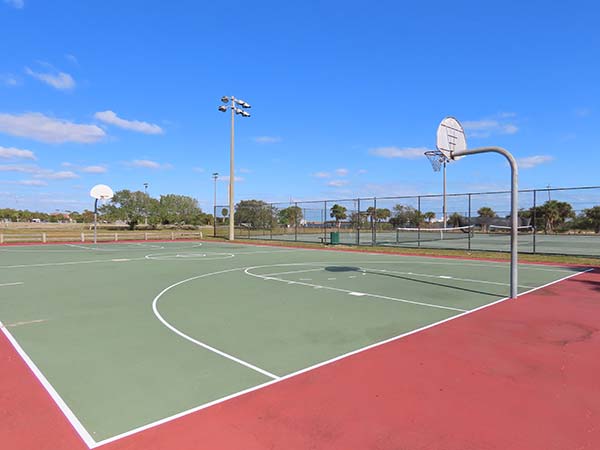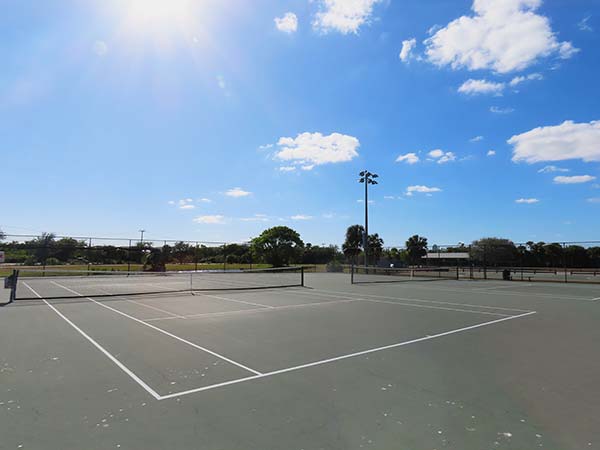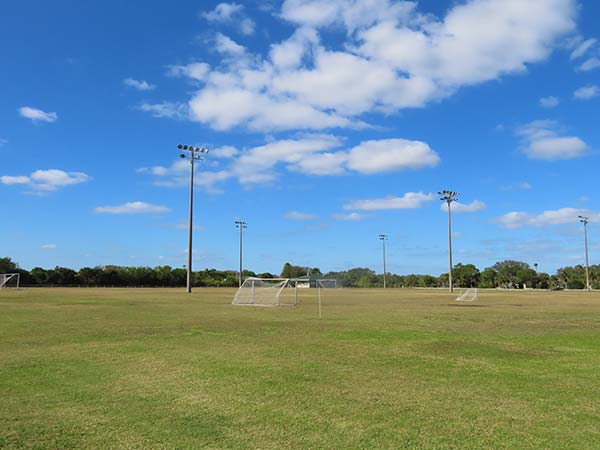 Playground
Restroom
2 Lighted Multipurpose Fields
1 Unlighted Outdoor Basketball Court
2 Lighted Tennis Courts
.75 mile Walking Path
1 -2,730 sq. ft. pavilion with 10 tables, 2 small grills, 1 large grill and water
Small Fishing Deck
Additional fees may apply for water, electricity, serving areas and kitchens. For additional information please call (321) 633-1874.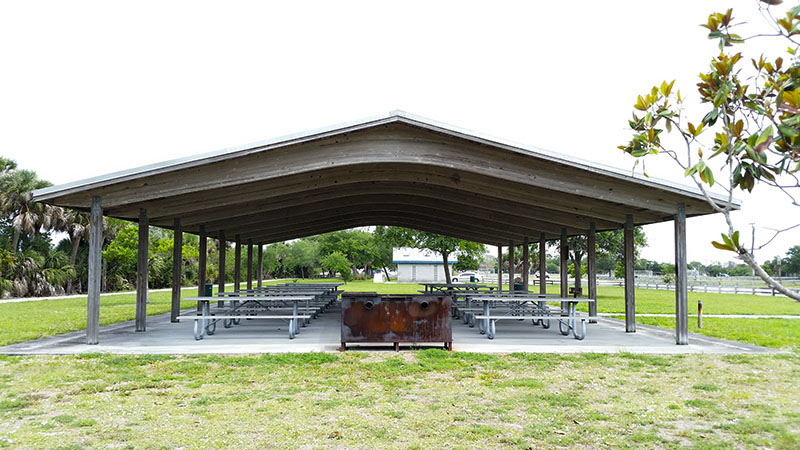 Kelly Park West Pavilion
2,730 sq. ft. with 10 tables, 2 small grills, 1 large grill and water
Reserve Pavilion
Find a Park