Harry T. and Harriette V. Moore Memorial Park and Museum
Historic Landmark and Museum
Originally the homesite of slain civil rights activists Harry T. & Harriette V. Moore, the park features the Harry T. & Harriette V. Moore Cultural Center. The 11.93-acre community park honors the Moores who were parents, educators, and leaders in the civil rights movement both locally and nationally. The Moores were murdered for their involvement in the civil rights movement when a bomb exploded under their home on Christmas night in 1951.
The park is dedicated to the celebration of their lives, to promoting awareness of their contributions to the early civil rights movement, and to preserving African American history. Located on the property of the original Moore family home site, the 5,000 sq. ft. Cultural Center opened April 9, 2004. Programs include visual, literary and performing arts, museum and outreach exhibits. Donations or loans of memorabilia and artifacts for museum exhibits are welcomed.
The center is also a meeting place for community organizations. The conference center has surround sound with a 90" flat screen smart television with Windows media format. The library offers visitor access to reference materials relating to people of African descent. The park also includes a replica of the Moore's home, a pavilion with kitchen, a gazebo, and Walk of Freedom paver walkway with reflecting pools and fountain. Landscaped with indigenous trees and foliage and shaded by large oaks, the park is ideal for concerts, 5K runs / walks, and family reunions.
Funded through the State of Florida, the Brevard County Board of County Commissioners, and the North Brevard Parks Referendum, funding for continued development is being pursued by the nonprofit corporation, Harry T. & Harriette V. Moore Cultural Complex, Inc.
Hours are: Monday - Friday 9:00 AM - 5:00 PM, Closed Saturday and Sunday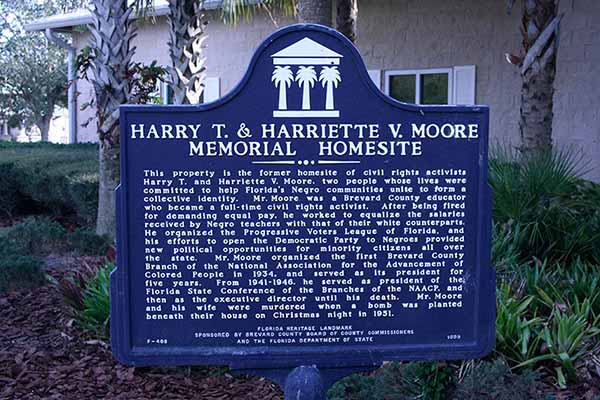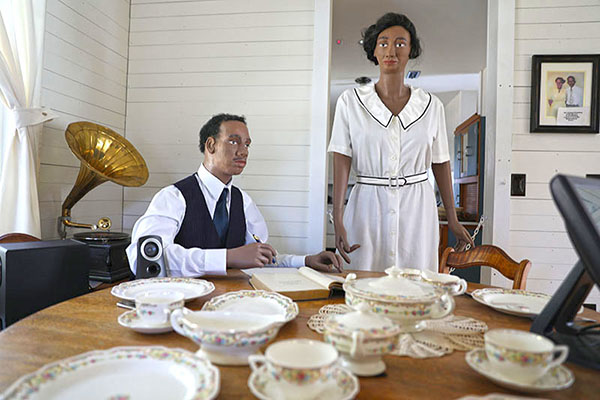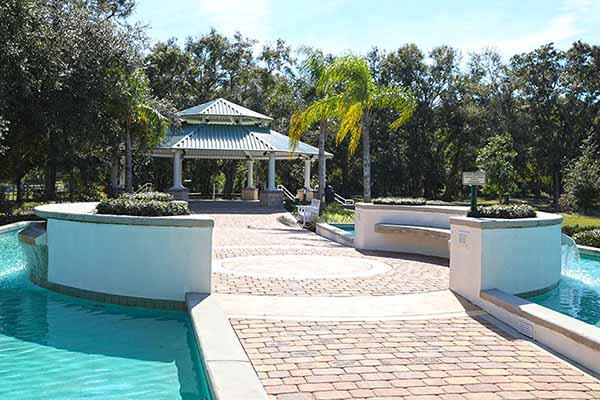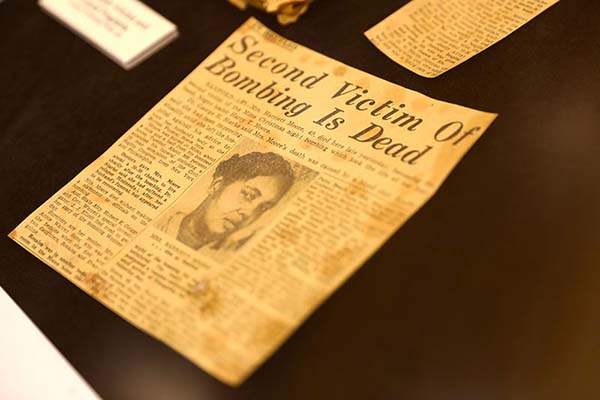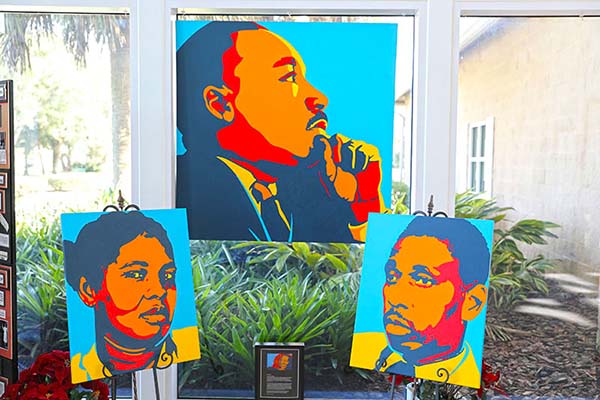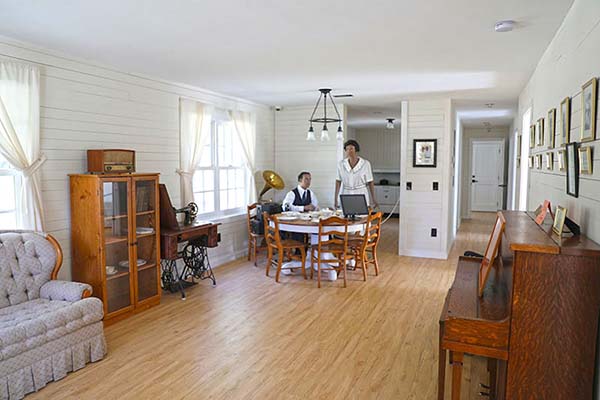 Restroom
Bicycle Roadway
Civil Rights Trail
4,874 sq. ft. Cultural Center
Gazebo
Conference Room
Picnic Area
Additional fees may apply for water, electricity, serving areas and kitchens. For additional information please call (321) 264-6595.
Find a Park